Ya que lo retro está de moda (por lo menos en el mundo gamer), el saber que el Nintendo Wii tendrá una Consola Virtual para correr juegos de las consolas anteriores de Nintendo no es sorpresa. Aparte de la posibilidad de jugar juegos de la vieja escuela mediante una Consola Virtual (léase como Emulador), también el Wii lee juegos del Nintendo Gamecube, cosa que ya era hora de que Nintendo pusiera esa opción para hacerle frente a Sony con su compatibilidad de juegos de PS/PS2/PS3 (aunque el P3 presenta problemas al momento de correr ciertos títulos de las consolas anteriores) y con Microsoft con su Xbox/360.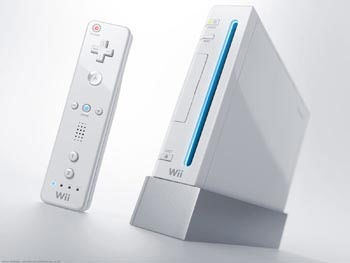 En el caso de la Consola Virtual, los juegos podrán ser comprados en Wii Points (así como los Microsoft Points del Xbox/360), con un "precio" de 500 Wii Points para juegos del NES y 800 Wii Points para juegos de SNES. Dentro de la primera entrega de juegos disponibles se encuentran Mario (NES), The Legend of Zelda (NES), Donkey Kong (NES), F-zero (SNES), Simcity (SNES), etcétera, e incluso juegos del Sega Genesis como Sonic the Edgehod, Altered Beast y Toe Jam & Earl. Nintendo planea lanzar 10 juegos "nuevos" por mes, así que esperemos ver mas juegos como Castlevania, Megaman o juegos de Square (por lo menos yo espero eso).
La Consola Virtual cuenta con 3 opciones para cargar juegos retro: Action Replay, SDLoad y mediante el adaptador de tarjetas SD. Lo que hace la Consola (en el caso de el SDLoad y de el uso de tarjetas SD) es leer archivos .DOL que son archivos de juegos que reconoce el Wii (así como en un emulador de PC se utilizan otros tipos de archivos).
Pero como por lo pronto no tengo Wii, seguiré el Retro-Gaming desde los emuladores de mi PC.